A s i a n P a s s i o n
Asia is hot now. Shurin is hot.
Asia, which is progressing with unprecedented pace and power recently, has recorded the economic growth rate that became the envy of the world over the past few decades. East Asia, as it continues to increase the share of global production and trade, has flourished as the center of the world economy matching North America and Europe. Asia Pacific Area including Korea, which is mature and continues to make a further leap forward, China, which has gained power and is becoming a leading player in Asia, and Japan is the market which is expected to grow further and is positioned as an "important region" in the international strategy. In our school, we have a department to learn Korean, Chinese, Vietnamese, and Japanese and to learn history and culture based on "words" in order to be Earthling who understands the world as well as Asia who have international sense. We will train specialists with language proficiency of Asian countries and special skills and qualification for the target occupation who will succeed in the world.
I expect a passion for Asia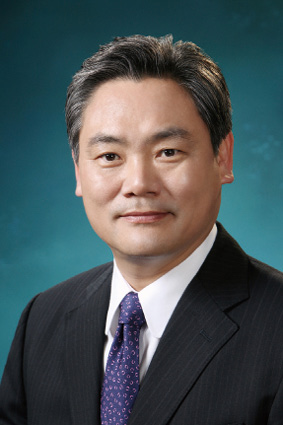 Shurin College of Foreign Language was established aiming to foster human resources required in the global era and become a community college where young people full of hope and vitality gather. I hope that young students learning in Shurin will play the role of Asian development and overcome the various walls still exist in these areas to achieve the borderless area while acquiring the three elements of global vision, international sense, and excellent language ability. In Shurin, we will do our best to educate and foster specialists by excellent lecturers with a high-quality educational environment to fulfill the passion of young people.
Principle 申 景浩
School Outline
Deepening understanding and encouraging exchanges among East Asian countries through "words." That is our mission.

School Corporation Kanai Gakuen Shurin College of Foreign Language is a college that was opened in April, 1988 prior to the Asian era. Our mission and enthusiasm for education surpassed well-known schools and traditional schools, and we have sent excellent talents to the world every year.
The school has accumulated various expertises as a special school of Asian linguistic education, especially focusing on vocational training for students to acquire special skills and qualifications on the basis of "words."
In addition to lecturers who teach experienced and attractive lessons, we have a supporting system for students to realize their hope who chosen us as their alma mater through fulfilled educational facilities and equipment.